Spring Solar Training Conference in Philadelphia, PA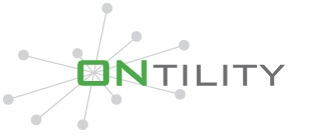 Spring Solar Training Conference

The Spring Solar Training Conference includes a Manufacturer Training Workshop and Solar Sales and Finance Training.

You'll want to attend this conference if you install solar energy systems, are interested in the latest trends and products for energy production, or want to explore solar energy business opportunities.

Manufacturer Training Workshop (June 9th - 10th)
Featuring GreenRay, Fronius, Schneider, Sanyo, Solectria, MK Battery, Eaton, DECK Monitoring, Tigo Energy, ZEP Solar, Schuco and other solar product leaders.

NABCEP contuining credits are available for the manufacturer's workshops from:
Fronius (4 hrs)
Solectria (4 hrs)
Schneider (4 hrs)
MK Battery (2 hrs)
TIGO (2 hrs)
Zep Solar (3.5 hrs)
Schuco (4 hrs)
Solar Sales and Finance Training
(June 11th)
A full day of solar sales training to help your staff maximize their selling opportunities! This intensive course em­phasizes marketing and selling PV systems to residential and commercial customers.
Topics include...
Marketing and lead generation
Customer and site qualification
Sales presentations
Energy production modeling
Use of financial analysis tools
The class is focused on creat­ing a complete solar sales proposal, presenting the proposal to a customer, and closing the sale. Please see the link below for more information. Thanks so much and have a great day!
Hosted by: ONTILITY
Dates: June 9th-11th
Where: Airport Marriott
One Arrivals Road
Philadelphia, PA 19153
For more information visit: http://www.ontility.com/training/manufacturer-workshops
Back to
Green Expo Pennsylvania