Idaho Green Expo
by MaryKarma
(WV)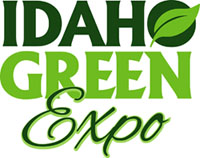 The Expo's goal:
To have a celebration! One with a serious purpose "Saving The Earth" to continually foster the emergence of a new green economy - an economy that is sustainable, healthy, ethical and earth friendly.

Where: Boise, Idaho (Boise Centre on the Grove)
When: 18-19 July 2009

A note from Michael

This is definitely a solar event you should take advantage of if you're anywhere near Boise on July 18-19. The expo will be focusing on nine major areas, including the following which will be interesting for Solar Energy at Home visitors:



Greening Your Home


Energy, Conservation and Recycling


Green Building and Sustainable Development


The Kid Zone


They've even transformed a exhibit hall into a large classroom full of educational and interactive displays that will show you how to be more sustainable in your home, in your garden and in your office.
For more info, check out their website:
Idaho Green Expo
Search for more Idaho Solar Power Events by returning to

Green Expo Idaho: Solar Power Events Directory